Add Comment |
Related Links |
TrackBack

Related Content
Ashley Madison: Is It Worth It?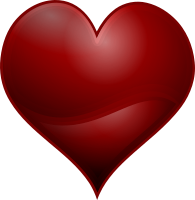 After looking at craigslist casual encounter personals for several weeks, I learned of Ashley Madison. Ashley Madison is a dating site servicing married and attached man and woman. Supposedly, you can find a mate outside your normal relationship using this site. But pretty much like any other dating sites, it costs money.
So I decided to sign up for a free account and see what would come out of it. My hope is not too high, because I've been on other commercial dating sites before. These commercial dating sites are usually filled with fake people and tempts you to sign up for monthly paid service.
The first two days, I was rather confused on how to use the site. But I managed to set-up an account. Unfortunately, I couldn't communicate with anyone because it costs money to do so. On the third day, I realized that you can send other people "winks". It gave you a chance to see who is interested in you. I focused on searching within 20 miles radius. After all, I didn't have all the time in the world to drive out and see girls.
I exhausted about seven pages worth of contacts with photos and descriptions of females that I was interested in. I suspect many of those were fakes, because their photos did not match their weight. I sent out a dozen winks to people with nice photos and descriptions that matched what I was looking for. There were a lot of hot chicks looking for sugar daddies, whom I skipped.
While using the site, I kept getting alerts that people sent me messages and gifts. But checking them out, I thought they were all fake people that Ashley Madison use to tempt you to pay for their service to contact these fake people. They seemed fake, because they were from all over the place. One gal sent me a wink from Hira, New Zealand. She looks pretty hot, but seriously... What are we going to do when I'm in the U.S. and She's in N.Z.? And the "Viewed Me" page showed that nobody had even looked at my profile. And after a little while, some of these winks and gifts disappears randomly from my message box.
In about a day, I got one private message back. Then I got another private message from a sugar baby (someone who was looking for a sugar daddy). I hadn't read either message, because they are collect messages, which I have to pay for. And I suspect these two people are fake as well, because they didn't view my profile either.
The most basic packages costs $59, which gives you 100 credits. The Ashley Madison site doesn't show how much credits it costs to read messages, send messages, etc. In addition, it charges one time fee of $19.99 for mobile access. It doesn't allow you to skip the mobile access payment, means you have to pay $78.99 right off the bat.
So let's just assume that these two people who messages me are real people. Chances of hooking up with them is probably one out of a hundred. Maybe one out of ten in the best condition. And by now, I have exhausted all the members in the 20 miles radius.
It seems to me that the service is way over priced. I think I can forgo talking to these two gals, if they are even real, for $78.99.
smiles
Tue, 09 Jun 2015 03:16:25 -0700
Add Comment |
Related Links |
TrackBack

Related Content
Did your message disappear? Read the Forums FAQ.
Spam Control | * indicates required field
TrackBack only accepted from WebSite-X Suite web sites. Do not submit TrackBacks from other sites.
Send Ping | TrackBack URL | Spam Control
No TrackBacks yet. TrackBack can be used to link this thread to your weblog, or link your weblog to this thread. In addition, TrackBack can be used as a form of remote commenting. Rather than posting the comment directly on this thread, you can posts it on your own weblog. Then have your weblog sends a TrackBack ping to the TrackBack URL, so that your post would show up here.
Messages, files, and images copyright by respective owners.