Add Comment |
Related Links |
TrackBack

Related Content
How to Be Successful on Craigslist Personals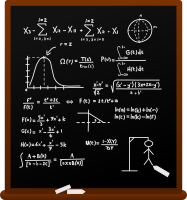 Success in the casual encounter personal ads is practically the same as success in real life dating. In order for either party to be successful, both party have to succeed together. Unfortunately, that is really difficult to achieve when either party is one sided, due to the desire for secrecy. In this article, I want to explain the formula for success, but both parties have to read this article and understand the formula in order for any discreet fun to occur.
In addition to the basic secrecy roadblock, there are tons of bots and prostitute responses to sort through. So finding the right hook-up can be like searching for a needle in the haystack. But if you are willing to follow the formula in this article, whether you are a man or a woman, your chance for success will be much higher than anyone else.
First part of the formula... FOLLOW INSTRUCTIONS. I can't emphasize enough. There are so many spam bots that real people have have came up with ways to weed out the bots. And that's giving instructions to other real people that bots can't follow. So if you are going to act like a bot and can't follow instructions, then you are going into the trash bin right off the bat. Most of these instructions won't require you to reveal anything that could be sensitive. For example, I ask for stats, city, pic, and favorite colors.
On a personal note, only a few real people were able to follow simple instructions. I only had one case where a gal followed my instruction to the dot. Because she did so, we were able to build a connection rather quickly. She was looking for a sugar daddy, so the connection maybe only one sided. But because of that connection, I still thought of her.
Second part of the formula... DON'T LIE. If you need to show your pic to someone, show your real pic. Share your real stats. If you can't do that the connection will fail anyway. If both of you decide to meet up, chances are you won't go through with it, because you will show that you've lied. Lying right off the bat means you sabotaged your own success from the start. And if you do meet up, the other party will likely be disappointed, causing any hope for a relationship to fail. By being honest, you might actually find someone who likes you for who you are.
There is my two part formula for success. Remember, both sides have to commit to this formula, or it won't work. Do you have any tips or success stories to add?
smiles
Tue, 09 Jun 2015 13:30:31 -0700
Add Comment |
Related Links |
TrackBack

Related Content
Did your message disappear? Read the Forums FAQ.
TrackBack only accepted from WebSite-X Suite web sites. Do not submit TrackBacks from other sites.
Send Ping | TrackBack URL | Spam Control
Title: Three Types of People on Craigslist Casual Encounter Personals
Weblog: Faye Girl
Excerpt: Playing with craigslist personals, I have sent out probably a hundred responses to ads and posted a few ads of my own. I have came to the conclusion that there are mainly three types of people on there. Spamming Bots: Most of the ads on there for discreet no string attached fun are just spamming bot . . .
Tracked: Tue, 09 Jun 2015 13:32:31 -0700
Title: Craigslist Personals: How to Avoid Getting Flagged?
Weblog: Faye Girl
Excerpt: Do you keep getting flagged when posting ads in the craigslist's personal section? Do you know why? If not, you might want to consider what the person reading your ads thinks. Before you can do that, you should understand the "Three Types of People on Craigslist Casual Encounter Personals". Most peo . . .
Tracked: Tue, 16 Jun 2015 15:02:13 -0700
Spam Control | * indicates required field
Messages, files, and images copyright by respective owners.