Add Comment |
Related Links |
TrackBack

Related Content
Three Types of People on Craigslist Casual Encounter Personals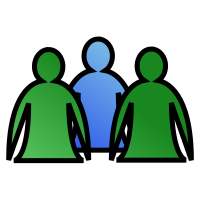 Playing with craigslist personals, I have sent out probably a hundred responses to ads and posted a few ads of my own. I have came to the conclusion that there are mainly three types of people on there.
Spamming Bots: Most of the ads on there for discreet no string attached fun are just spamming bot. They feature attractive and beautiful girls with nice bodies. When you respond to these ads, they will reply with outside addresses (e-mail, kik, phone number, etc.). If you contact them via these addresses, then you will get "pretend" girl bots to ask you to visit various web sites.
Prostitutes: The other ads are from prostitutes advertising their service. I don't think prostitution are legal in California (the craigslist region that I'm trying out). But that's not stopping any of the prostitution ads. Although many of them claims NSA, they are obviously not NSA if you have to pay for it. There are probably about the same amount of prostitution ads versus bot ads. Many prostitutes are attractive. However, there are ones that are overweight, but are still on the "street".
Overweight: The next type of ads, although far fewer than the previous two, are ads written by overweight girls. Most of these ads says BBW or curvy. If the ad shows an photo of an overweight girl that is rather unattractive, it is probably real. If you are overweight yourself or are just fascinated by overweight girls, then craigslist is great for you.
I'm a fairly attractive man, looking for an NSA attractive lady. So I have yet to find anyone real on craigslist. And because I'm a guy, I haven't explored the men's listings. Feel free to chime in or write your own post about the men's listings.
smiles
Tue, 09 Jun 2015 11:28:55 -0700
Add Comment |
Related Links |
TrackBack

Related Content
Did your message disappear? Read the Forums FAQ.
TrackBack only accepted from WebSite-X Suite web sites. Do not submit TrackBacks from other sites.
Send Ping | TrackBack URL | Spam Control
Title: craigslist casual encounter personals: Prostitution
Weblog: Faye Girl
Excerpt: So I have been playing with craigslist personal ads in the past few weeks. Since then, I have became extremely knowledgeable of spotting ads that is providing prostitution service. Although I think it's illegal, it's not stopping anyone from posting these services on craigslist. You know it's a pros . . .
Tracked: Tue, 09 Jun 2015 11:35:04 -0700
Title: Anyone have an actual successful casual encounter on craigslist?
Weblog: Faye Girl
Excerpt: After playing with craigslist personal for several weeks, I found so many scammers and prostitutes that I start to wonder if these personal ads even work for regular folks. Did you have a successful encounter with CL? If so, let us know your experience.
Tracked: Tue, 09 Jun 2015 11:35:26 -0700
Title: How to Be Successful on Craigslist Personals
Weblog: Faye Girl
Excerpt: Success in the casual encounter personal ads is practically the same as success in real life dating. In order for either party to be successful, both party have to succeed together. Unfortunately, that is really difficult to achieve when either party is one sided, due to the desire for secrecy. In t . . .
Tracked: Tue, 09 Jun 2015 13:33:30 -0700
Title: Craigslist Personals: How to Avoid Getting Flagged?
Weblog: Faye Girl
Excerpt: Do you keep getting flagged when posting ads in the craigslist's personal section? Do you know why? If not, you might want to consider what the person reading your ads thinks. Before you can do that, you should understand the "Three Types of People on Craigslist Casual Encounter Personals". Most peo . . .
Tracked: Tue, 16 Jun 2015 15:03:00 -0700
Spam Control | * indicates required field
Messages, files, and images copyright by respective owners.