Add Comment |
Related Links |
TrackBack

Related Content
craigslist casual encounter personals: Prostitution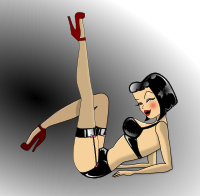 So I have been playing with craigslist personal ads in the past few weeks. Since then, I have became extremely knowledgeable of spotting ads that is providing prostitution service. Although I think it's illegal, it's not stopping anyone from posting these services on craigslist. You know it's a prostitution ad, if you see one or more of these indications:
"Gentleman" - Same meaning as "gentlemen club".
"Independent" - If you see this word, it means this "service provider" is not working with any prostitution ring, supposedly. So far, I haven't seen anyone claim the reverse.
Phone Number - Like a business, these call girls are advertising their service.
"Skill" - Talking about her servicing skills. Now it's just like a paying job.
"Professional" - Same as above.
Outcall - Call girl will come to you.
"Want roses" - A cryptic message saying that she wants money.
$ - Do you get the hint already?
Fee - Getting really obvious.
Donation - Usually required!
PayPal - They are definitely selling something; most likely photos and/or videos.
Specials - They can give you a deal on the service. Just another way to get you through the door like any other retail business.
See any other indicators? Let us know.
smiles
Tue, 09 Jun 2015 02:11:20 -0700
Add Comment |
Related Links |
TrackBack

Related Content
Did your message disappear? Read the Forums FAQ.
TrackBack only accepted from WebSite-X Suite web sites. Do not submit TrackBacks from other sites.
Send Ping | TrackBack URL | Spam Control
Title: Three Types of People on Craigslist Casual Encounter Personals
Weblog: Faye Girl
Excerpt: Playing with craigslist personals, I have sent out probably a hundred responses to ads and posted a few ads of my own. I have came to the conclusion that there are mainly three types of people on there. Spamming Bots: Most of the ads on there for discreet no string attached fun are just spamming bot . . .
Tracked: Tue, 09 Jun 2015 11:36:00 -0700
Title: Craigslist Personals: When Should You Flag an Personals Ad?
Weblog: Faye Girl
Excerpt: If you have used Craigslist personals ad for any period of time, you'd know that it's full of scammer bots. But did you know that you can flag these ads when you come across them? To flag it, just click on the "prohibited" link or the box next to it (see screen shot below). After a few people has fl . . .
Tracked: Wed, 17 Jun 2015 13:24:57 -0700
Spam Control | * indicates required field
Messages, files, and images copyright by respective owners.